The difference
between Gosmilo
and Onewheel
Gosmilo is a perfect piece of smart engineering and technology combined artfully. It moves and balances based on body movement, pretty amazing! We offer more than just a standard scooter; we provide a world of possibilities.
Did Gosmilo Copy Onewheel?
From the appearance, it seems that Gosmilo is very similar to Onewheel, but Gosmilo has obtained a patent certificate in 2015, and its operating principle is completely different from onewheel. Below I will introduce the main differences between the two products.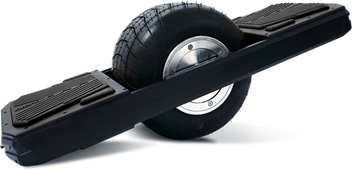 Gosmilol T3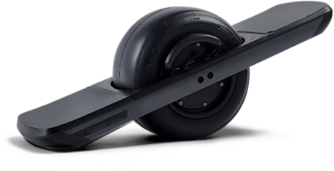 Onewheel GT
Gosmilo's operating principle is based on 'dynamic stabilisation'. Controls have been upgraded and the vesc is more powerful with the ability to adjust the state of the vehicle according to the rider's own habits via the app

Different induction
principles
The Onewheel uses a combination of sensors to monitor your motion and provide the correct voltage to the direct drive hub motor. When you finish riding, simply break contact with the front sensor and dismount the board.
4 different ways to get off, much safer.

Different ways
to get off
Onewheel's sensor switch is on one side, so you need to get off from one side. If you get off from the other side, there will be little dangerous.
Gosmilo has 12 inch tire for T3. Larger tire size for smoother and more comfortable riding over obstacles. The smooth tire is more flexible when turning, and the rough tire has stronger grip, and customers can choose according to their needs.

Onewheel has 11.5 inch tire for GT,
Support other brand of battery
You can even add an extra battery to the car if you want. Better compatibility allows you to have more DIY space.

Onewheel needs to use his own brand of batteries.
Four anti-vibration rubber pads are installed.

No shock protection, noise when riding.
Maintenance is simple, we will provide maintenance videos, customers can solve 80% of the problems themselves. There are also some fixed maintenance location in Europe, America and Asia.

It needs to be taken to a fixed repair location.